The first ever Karting Sprint races to run in the FIA Motorsport Games got underway at Circuit Paul Ricard this morning, with France taking the first race win in the Junior discipline and Sweden taking the Senior spoils.
Karting Sprint Junior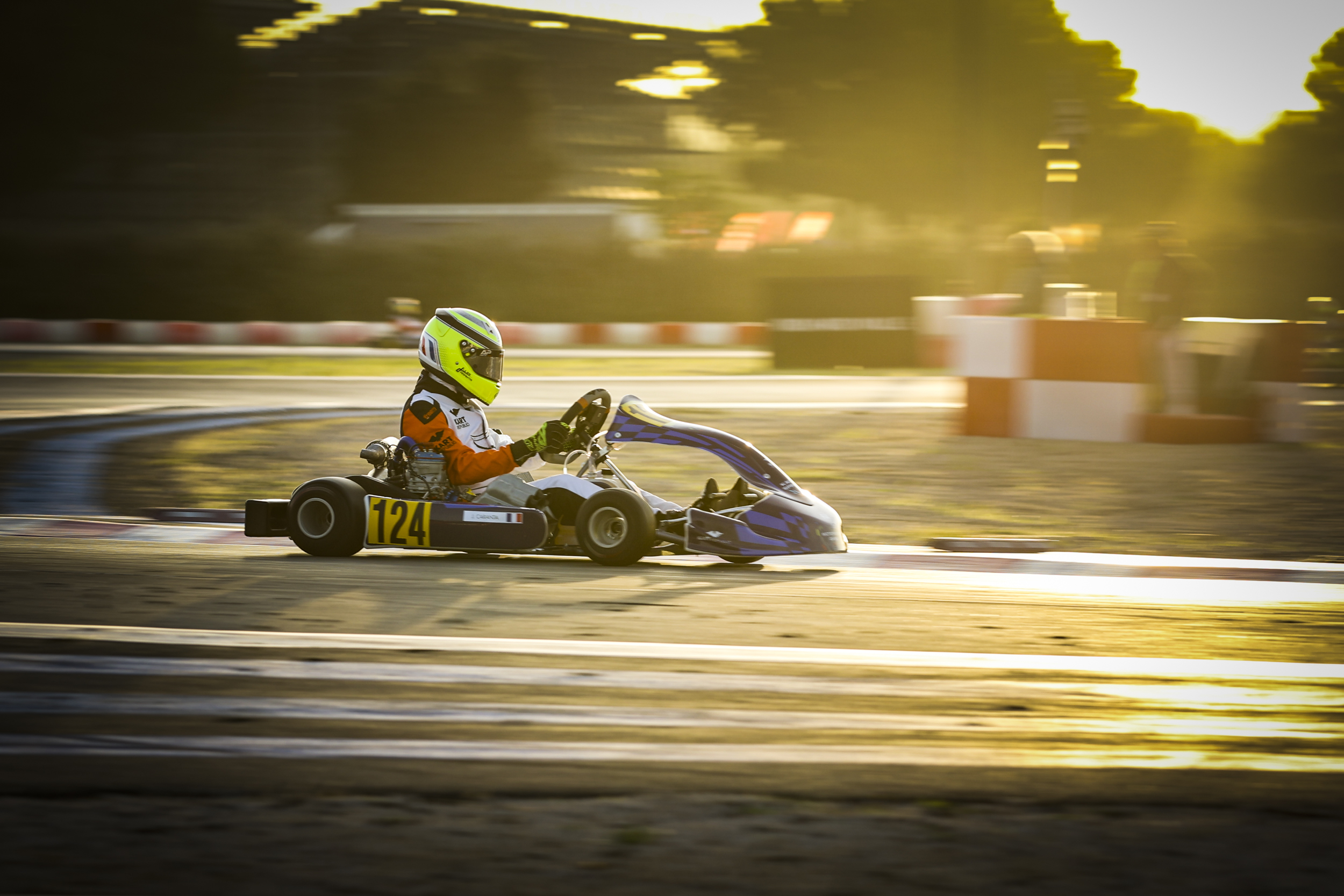 Team France and Jules Canata claimed the inaugural Karting Sprint Junior Qualifying Heat victory from third on the grid. The home nation team took its first success in the new-for-2022 Karting Sprint Junior category for drivers aged 11-14 years.
Canata was on the attack from the start, managing to pass pole sitter - Israel's Yam Pinto - ahead of a five-minute full course yellow caused by an opening lap incident in turn three which took several nations out of the running.
While Caranta made good his escape to pull out a 0.8s lead at the chequered flag, Gabriel Koenigkan almost lost out at the restart but managed to hold sway to take second for Team Brazil. Thibaut Ramaekers completed the podium for Team Germany, just 0.4 adrift of Koenigkan.
Aaron García López delivered a strong drive for Spain, climbing from seventh to finish fourth ahead of Pinto, who came home fifth for Team Israel. Although Andreas Cardenas dropped two spots, Team Peru completed the top six.
The Karting Sprint Junior second Qualifying Heat is scheduled for 16:40.
Karting Sprint Senior
Also introduced for the second edition of the FIA Motorsport Games, the first Qualifying Heat for Karting Sprint Senior followed for 16 laps of the Circuit Paul Ricard kart track.
Although the 31-kart field initially got clean away at the lights, contact between three nations at turn three helped the top trio of Belgium, Sweden and Spain to make a break from the pursuing pack with pole setter Elie Goldstein leading the way.
The Belgian driver would endure 11 laps of unrelenting pressure from Joel Bergström until the Swede managed to slip up the inside at the hairpin with five laps to go. Third generation driver, Goldstein held strong to finish second 0.5s ahead of Team Spain's Nacho Tuñon.
Team Israel's Ariel Elkin made up two places to finish fourth after slashing a 2.2s gap to the leading trio whilst staving off the intentions of Sweden's Valdemar Aggerholm.
Team Austria's Oscar Wurz put in a strong first race performance, gaining five places on his start position to complete the top six. However, the greatest gains were made by Fahad Alkhaled who climbed an impressive 11 places up the order to finish 19 overall for Team Kuwait.
The Karting Sprint Senior action continues with Qualifying Heat 2 at 17:05 this afternoon.