The 2022 FIA Motorsport Games has received the highest recognition as the Best Live Event at The Race Media Awards in London, UK.
The panel of judges, which included sportscar legend Allan McNish, broadcaster Louise Beckett and TikTok (UK)'s Head of Sport & Gaming, Rollo Goldstaub, hailed the second edition of the FIA Motorsport Games, held in Marseille, France last October, as a 'groundbreaking event' amidst stiff competition from the Hy-Vee Iowa Indycar race weekend and Jaguar Formula E Gen3 launch entries.
FIA Motorsport Games General Manager at SRO Motorsports Group, Anthony Comas, and FIA Head of Event Operations for ABB FIA Formula E World Championship, Javier Maffioli proudly collected the Trophy at the prestigious IET in Savoy Place, in the company of 200 motorsport industry guests who joined in celebrating excellence in motorsports marketing, communications, and PR.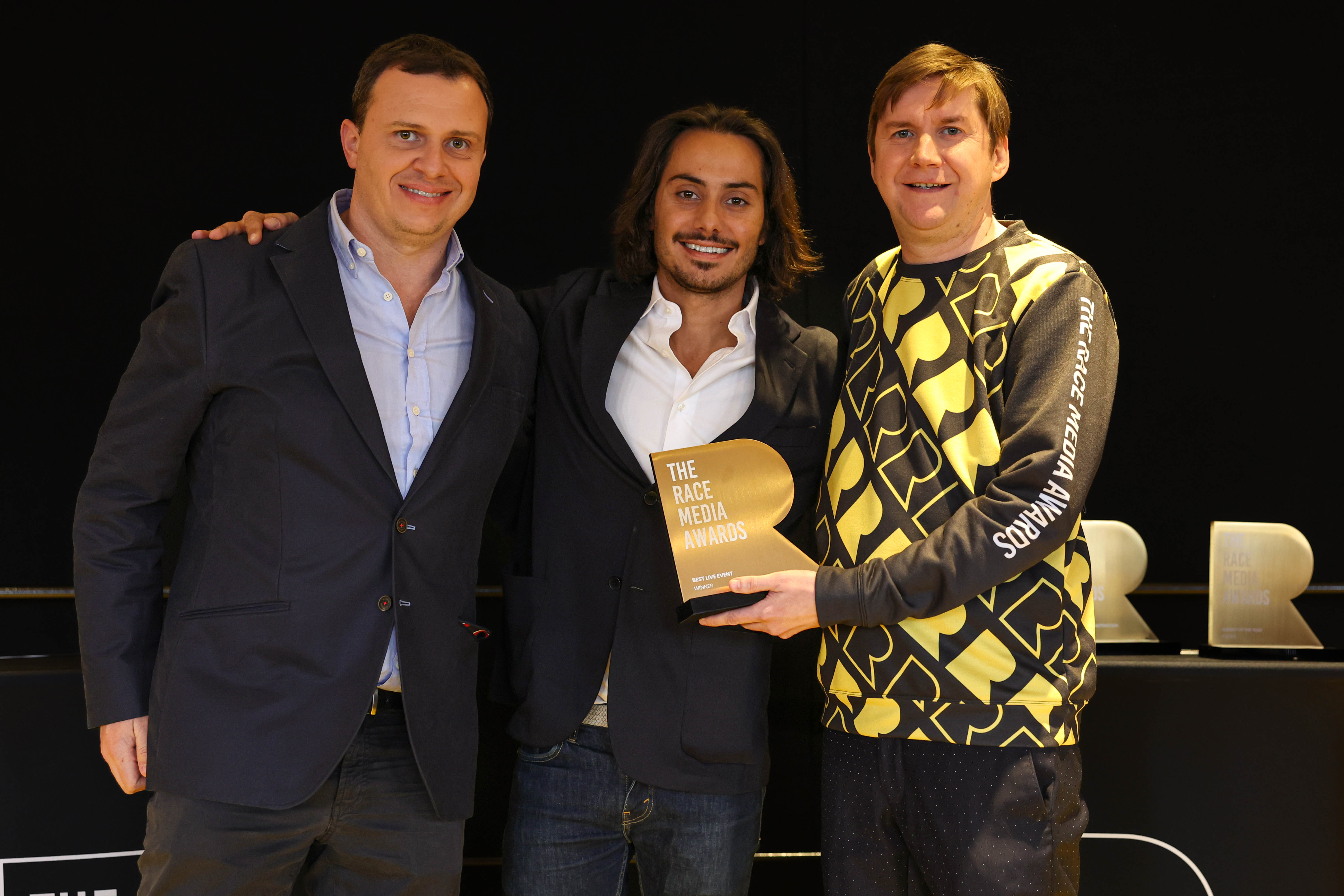 The FIA Motorsport Games is a unique multidisciplinary event with drivers competing in the colours of their national flag. Organised by SRO Motorsports Group and the FIA, the inaugural edition took place in 2019, with Rome acting as the host city, and
racing staged at Vallelunga Circuit.
The FIA Motorsport Games returned for its second running on 26-30 October 2022 with a significantly expanded number of disciplines, including Karting, GT Sprint, and Rally. Marseille was the host city, while Circuit Paul Ricard and Autocross Veynois provided the racing venues and the roads of Sainte Baume were used for Rally competitions.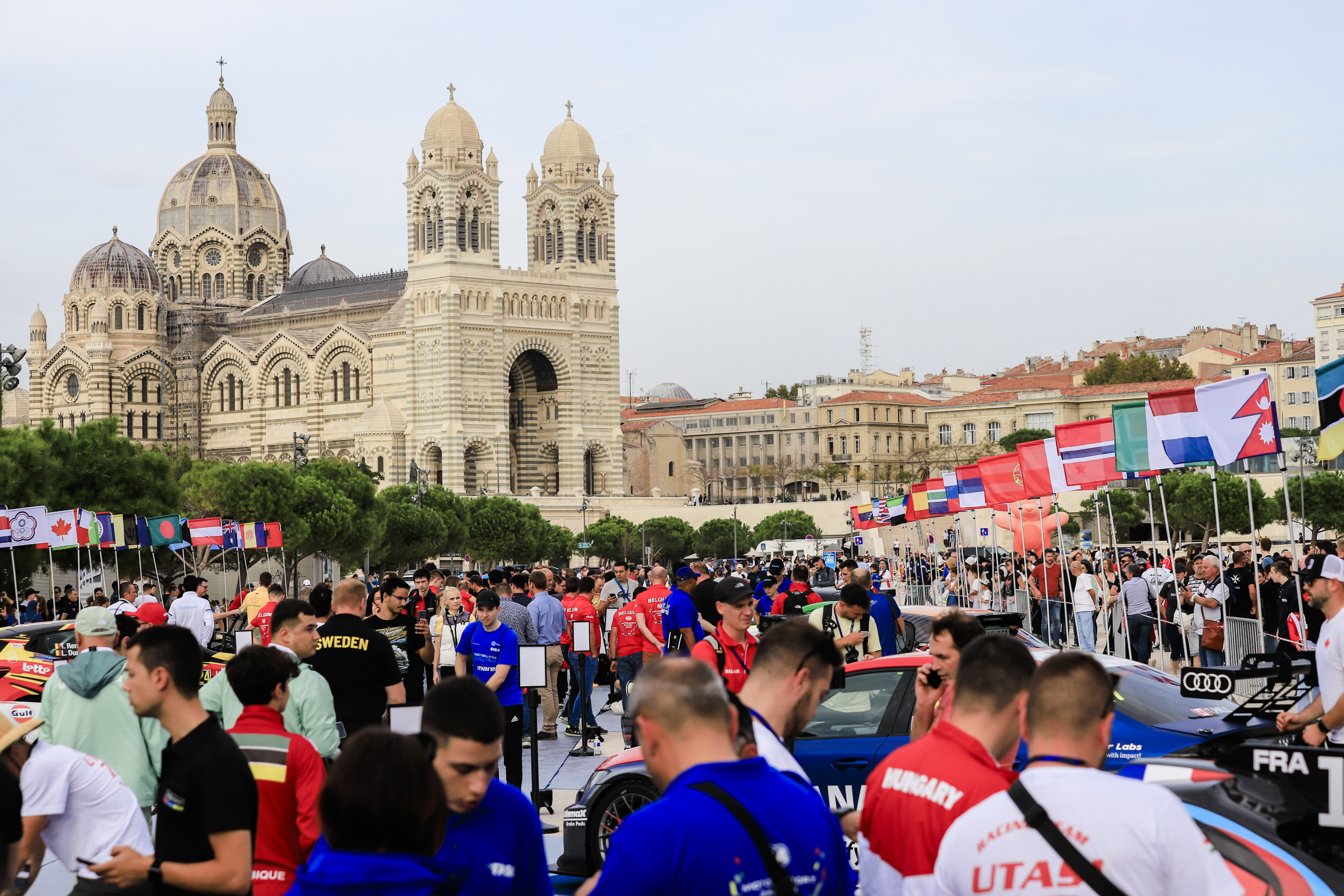 The event succeeded in bringing together the highest number of nations to compete in a single motorsport event. The spectacle of 463 athletes representing 72 nations across 16 disciplines of competition attracted 45,000 spectators to the south of France while achieving a social media reach of 11.5 million and a 400 percent increase in media mentions.
Extensive television coverage was broadcast to 122 nations/territories across the world, while delivering 114 hours of live streaming across YouTube, Facebook, Twitch, and Daily Motion. On YouTube alone, 143,112 watch time hours were viewed - the equivalent of 16 years of continuous viewing.
A key goal of the FIA Motorsport Games is to help grow the sport in nations that are developing new motorsport participation programmes and infrastructure. Medal winners from developing motorsport nations last year included Latvia, Peru, Czech Republic, Kuwait, Sri Lanka, Estonia, Ireland, and Israel.
Other nations competing for the first time at the games included Andora, Argentina, Bahamas, Bangladesh, Barbados, Belize, Canada, Chile, Greece, Guatemala, Indonesia, Republic of Korea, Kosovo, Luxembourg, Morocco, Mozambique, Nepal, Nigeria, Panama, Puerto Rico, South Africa, Slovenia, United Arab Emirates, Uzbekistan, Venezuela and Vietnam.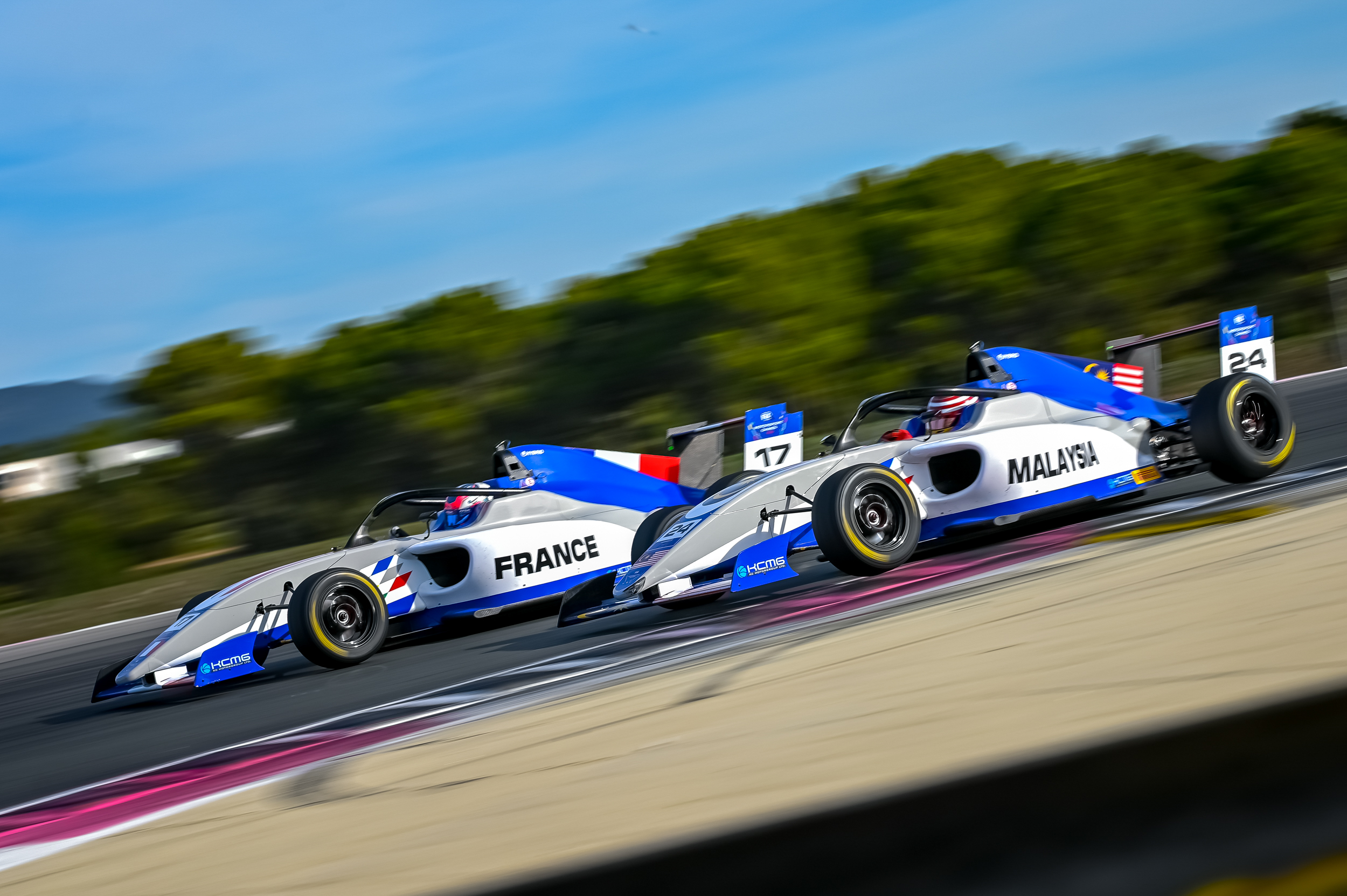 Robert Reid, FIA Deputy President for Sport, said: "The 2022 FIA Motorsport Games was a fantastic event that in many ways embodied what is important to the FIA. We are first and foremost a federation of member clubs, we stand by a manifesto of regional empowerment and national sports clubs are very important to us. At the same time, the event is a great display of equality, diversity and inclusivity. I'm delighted that it is being recognised at The Race Media Awards and we look forward to organising with SRO Motorsports an even more exciting edition in 2024 in Valencia."
"It is magnificent for the FIA Motorsport Games to be recognised as the Best Live Event of 2022 by The Race Media Awards," said Stephane Ratel, Founder and CEO of SRO.
"The inaugural FIA Motorsport Games in 2019 surpassed all expectations, with 49 nations competing in six disciplines. The expansion to 16 disciplines and 72 nations for the second edition in 2022 was a huge and successful step to bring new nations and competitors to this unique event, attracting 45,000 fans to Circuit Paul Ricard alone whilst our extensive PR and social media campaigns took coverage of the event to all four corners of the globe.

"Receiving The Race Media Award for Best Live Event is something everyone who competed or supported the event can be incredibly proud of and only shows that this 'Race of Nations' is well on its way to receiving global recognition and participation.
"Planning is already underway for the third edition of the FIA Motorsport Games in Valencia, Spain, in 2024 and we look forward to making that event our biggest and best yet."
The FIA Motorsport Games will return in October 2024, hosted in Valencia, Spain.