Talented young karting aces making the step up to cars, Formula 4 racers from around the world and the sons of three ex-Formula 1 racers will be vying for a gold medal in the Formula 4 discipline at next weeks' FIA Motorsport Games.
Staged in Marseille from October 26-30, KCMG Formula 4 is one of 16 disciplines to be contested in the south of France. A total of 24 young racers will compete aboard the unique hybrid-equipped KC MG 01 Formula 4 chassis – developed by leading international motorsport organisation, KCMG.
Formula 4 was one of the inaugural disciplines contested at the inaugural FIA Motorsport Games at Vallelunga. This year's entry list includes one of the racers who competed in 2019, Hong Kong's Jasper Thong.
These young racers will not only be chasing medals at Circuit Paul Ricard next week, chassis supplier KCMG will provide a €10,000 prize fund for the race winner.
This year's KCMG Formula 4 line-up includes:
Australia - Costa Toparis

Austria - Charlie Wurz

Belgium - Lorens Lecertua

Brazil - Pedro Clerot

Chile - Maria José Pérez de Arce Rodriguez

Chinese Taipei - Ethan Ho

Denmark - Julius Dinesen

France - Pablo Sarrazin

Georgia - Sandro Tavartkiladze

Germany - Valentin Kluss

Hong Kong - Wei Heen Jasper Thong

Hungary - Zeno Kovacs

India - Ruhaan Alva

Italy - Andrea Kimi Antonelli

Korea - Michael Woohyun Shin

Malaysia - Alister Yoong

Mozambique - Guilherme Rocha

Panama - Valentino Mini

Portugal - Manuel Espirito Santo

Serbia - Filip Jenic

Spain - Bruno Del Pino Ventos

Switzerland - Dario Cabanelas

Ukraine - Oleksandr Partyshev

Uzbekistan - Ismail Akhmedkhodjaev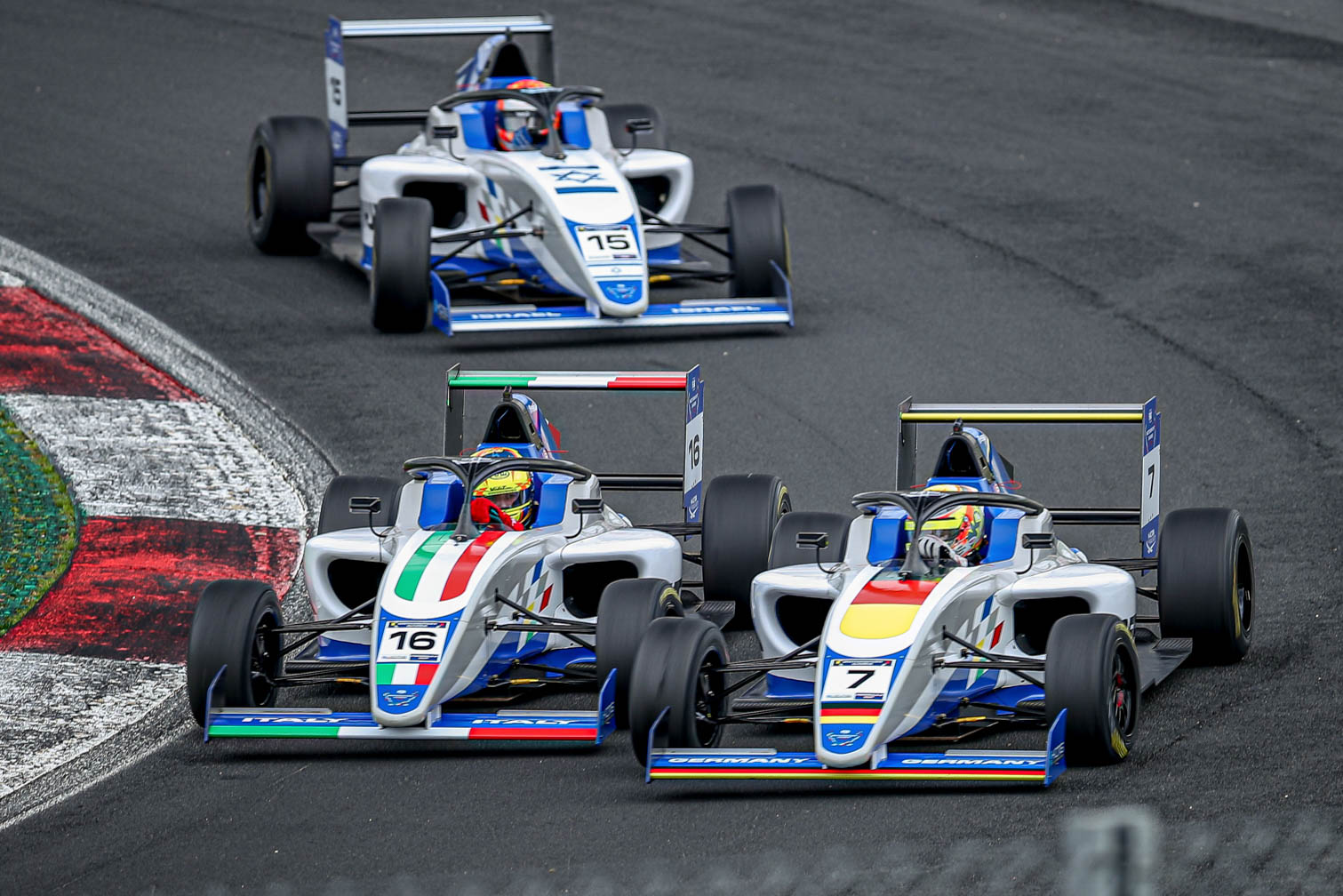 The second-generation stars competing for gold will come from Austria, Malaysia and the home country, France. Alexander Wurz's son Charlie; Alex Yoong's son Alister and Stephane Sarazin's son Pablo will drive for Austria, Malaysia and France respectively.
Italy took the Formula 4 gold medal in 2019 and has a strong chance to repeat that performance this year. Andrea Kimi Antonelli has dominated competition in Europe this year - winning both the German and Italian Formula 4 championships and taking 17 race wins along the way.
Another 2022 series champion heads to France from South America, with Pedro Clerot contesting the event after winning this year's Brazilian Formula 4 championship.
Action for KCMG Formula 4 kicks off next Friday with two 45-minute practice sessions. A single 25-minute qualifying session will be held on Saturday morning on October 30 before the first 20 minute qualifying race that day at 17:35.
The final 30-minute race will be staged on Sunday, October 31 from 11:30.
DISCIPLINE INFORMATION
Car specifications:
Engine: 1.4 litre turbocharged Abarth internal combustion hybrid engine with Magneti Marelli ERS system which can store 53W
Power: 176bhp, 12kW from the ERS
Suspension: Front and rear double wishbones with pushrods, adjustable anti-roll bars and twin non-adjustable Sachs dampers
Monocoque and bodywork: Carbon fibre
Aerodynamics: Front wing with non-adjustable mainplane, rear wing with two aero profiles and adjustable mainplane
Brakes: AP Racing two-piston radial mount callipers, Brembo iron cast ventilated discs and AP Racing calliper and brake pads
Transmission: Sequential Sadev six-speed gearbox with Magneti Marelli EGA and paddle shift
Fuel system: Premier FIA FT3, 41-litre volume tank
Wheels: OZ Racing alloy, front 8×13", rear 10×13"
Dimensions: Length 4,510mm. Height 980mm. Wheelbase 2,753mm
Weight: 635kg
Safety features: FIA F4 homologated carbon fibre composite front and rear crashboxes, anti-intrusion front and side panels, FIA homologated rear central and rear wing endplate lights, OMP six-point safety harness, electrically-activated OMP ultralight extinguishing system with control box, FIA homologated ADR system, FIA F4 homologated steering column, FIA F4 homologated roll hoop, FIA homologated Cortex wheel tethers, removable head protection, removable seat according to FIA standards.