For the fast-approaching second edition, which takes place in France from 26-30 October, a pair of GT categories will form part of the significantly expanded programme. Having proven such a success last time around, the two-driver GT Cup format remains unchanged, while the new GT Sprint discipline will cater for single-driver entries.

A total of 17 nations will be represented across the GT disciplines, with nine competing in both. Among the drivers, there will be 35 hopefuls representing their homelands, four of whom will pull double duty by lining up on the GT Sprint and GT Cup grids.

The experienced father-son duo of Stephen and Brenton Grove will fly the Australian flag in GT Cup, driving a Porsche 911 GT3-R run by their own Grove Motorsport outfit. This pairing earned the bronze medal in 2019 and is among the few unchanged line-ups from the inaugural edition, as well as the only crew that contested the 2018 FIA GT Nations Cup. In GT Sprint, Grove Motorsport will field its Porsche for Matt Campbell, whose major successes include class wins at the 24 Hours of Le Mans and 24 Hours of Daytona, as well as outright victory at the Bathurst 12 Hour.

Belgium's focus will be on the GT Sprint discipline, where it will rely on the highly regarded Dries Vanthoor. The 24-year-old has already amassed four Fanatec GT titles, a 24 Hours of Le Mans class win, and outright triumphs at the 24 Hours of Nürburgring and Bathurst 12 Hour. This marks Vanthoor as an early favourite for this year's FIA Motorsport Games, where he will take the wheel of an Audi R8 run by the RACB National Team.

With its proud racing heritage, Brazil will have high hopes for all of its FIA Motorsport Games representatives. Like Australia, its GT Cup line-up will consist of a father-son pairing, with São Paulo natives Adalberto and Bruno Baptista flying the flag. The latter will also go for gold in GT Sprint, drawing on experience that includes race wins in the ultra-competitive Stock Car Brasil championship. In both disciplines, Team Brazil will rely on a Mercedes-AMG GT3 prepared by Akkodis ASP.

Having contested the GT Cup at the 2019 FIA Motorsport Games, Evan Chen returns to represent Chinese Taipei in both categories for the event's second edition. In his pursuit of GT Sprint glory, the 28-year-old will go solo in a Ferrari 488 GT3 run by brand specialist AF Corse. The same operation will look after Chinese Taipei's GT Cup effort, where Max Chen will complete the line-up alongside his namesake.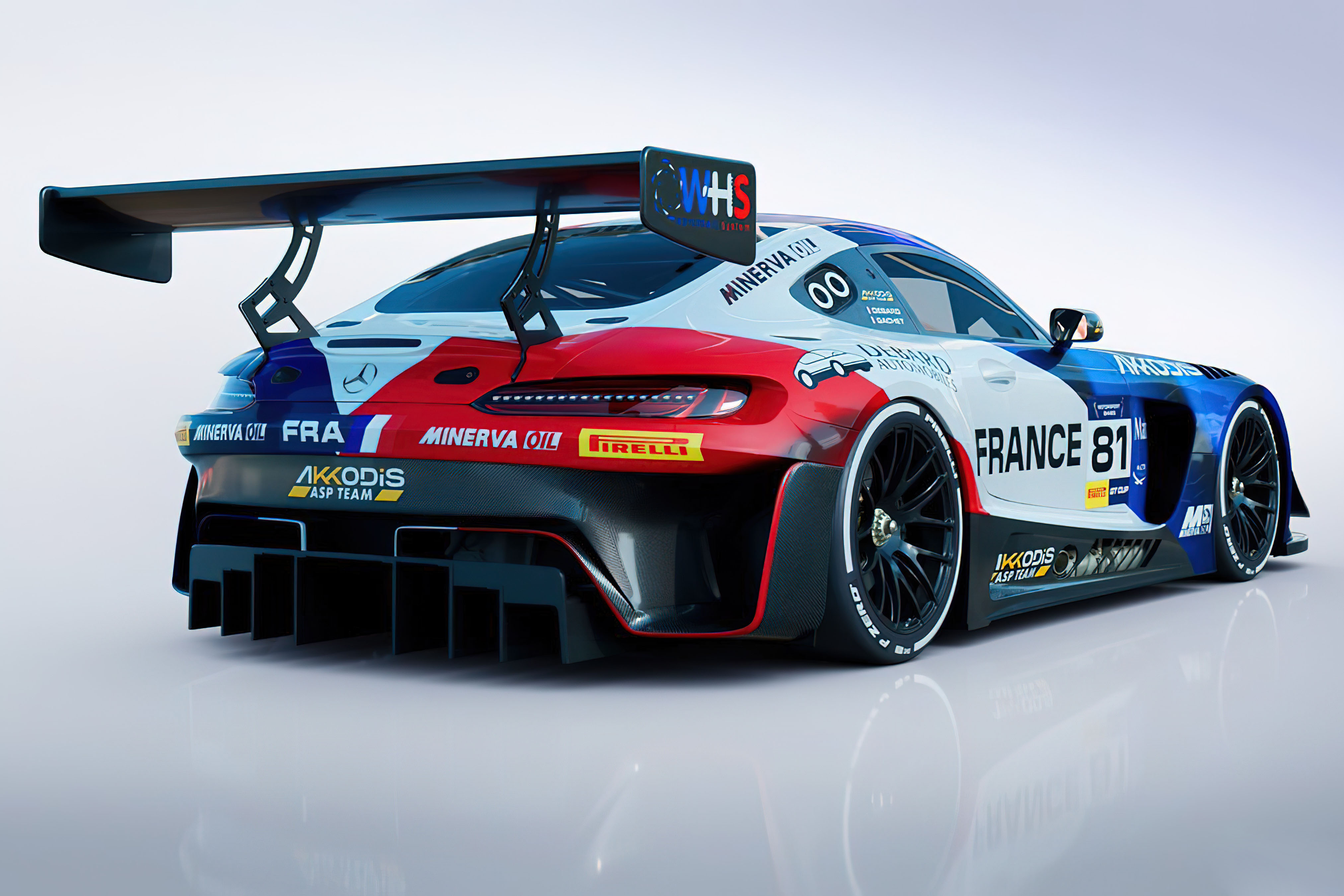 Only one nation can earn the gold medal on home soil, and in 2022, this opportunity falls to France. In GT Sprint, international racer Tristan Vautier will draw upon his vast experience – which includes GT, single-seater, and prototype competition – to chase the big prize. The GT Cup assault will see the established duo of Eric Debard and Simon Gachet tackle their home event, with both efforts using a Mercedes-AMG GT3 run by French squad Akkodis ASP.

Germany looks to be a serious contender to earn medals in both GT disciplines. Valentin Pierburg and Fabian Schiller will anchor its GT Cup line-up, combining an accomplished amateur racer with a young but highly experienced campaigner. Its GT Sprint programme also looks formidable, with Luca Stolz used to running at the front in every series he contests. In both cases, Germany will put its faith in a Mercedes-AMG run by Willsbach-based SPS Automotive Performance.

Hong Kong China brings another unchanged line-up to the GT arena. Marchy Lee will be on double duty as he chases GT Sprint and GT Cup gold, the latter alongside Paul Ip. Known just as well for his work outside the car, Ip's accomplished KCMG outfit will run both programmes. As was the case in 2019, Hong Kong China will do battle using a Honda NSX GT3.

Italy's pursuit of GT Sprint gold will be led by one of the stars of international sportscar racing: Mirko Bortolotti. The Trento native has come to be regarded as the leading man in Lamborghini's global GT3 efforts, racking up numerous titles and race victories along the way. He will drive the Italian marque's Huracán model with support from long-time collaborator Grasser Racing.

Lithuania will launch a dual assault on the GT disciplines using an Audi R8 run by Juta Racing. At the age of 21, Julius Adomavičius is the youngest driver on the GT Sprint grid, though the Kaunas native has built up considerable experience in GT, TCR and prototype machinery. The GT Cup line-up will see Eimantas Navikauskas team up with Jonas Gelžinis, the latter a well-known competitor who has appeared in a wide variety of international series.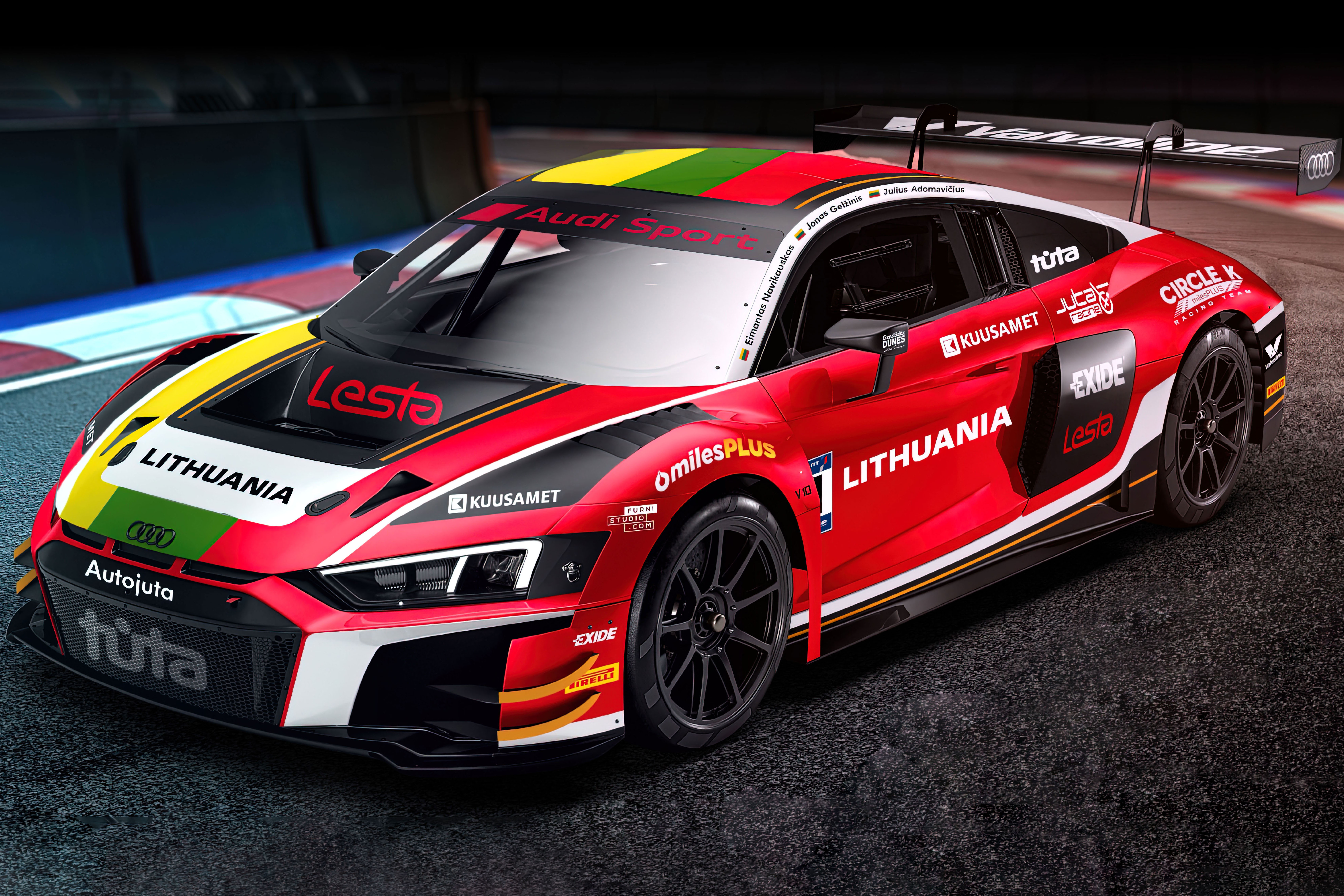 Poland will chase GT Cup honours with the crew of Marcin Jedliński and Karol Basz, the latter of whom is a multiple Lamborghini Super Trofeo champion. This same pairing recently secured the International GT Open Pro-Am title, marking them out as a crew to watch at the FIA Motorsport Games. As was the case for that success, the Polish duo will drive an Audi R8 prepared by Olimp Racing.

First-time FIA Motorsport Games entrant Puerto Rico will centre its efforts on the GT Cup discipline. Francesco Piovanetti and Victor Gomez IV will share a Ferrari 488 GT3 run by AF Corse as they look to put the island nation on the top step of the podium. Donato is the more experienced member of the crew, having previously raced in the Asian Le Mans Series and Lamborghini Super Trofeo North America.

Morocco is another newcomer to the event, with Michaël Benyahia set to drive a McLaren 720S GT3 in the GT Sprint discipline. Though only 22, Benyahia has shown his ability in a variety of categories, winning the 2017 Formula Renault NEC title before graduating to GT racing. In France, his car will be run by Optimum Motorsport.

If you were to put your money on the most in-form driver on the GT Sprint grid, Spain's Daniel Juncadella would be a strong bet. The Barcelona-born racer has enjoyed a sensational year, winning the TotalEnergies 24 Hours of Spa and Fanatec GT Endurance title, as well as the recent Indy 8 Hour. In GT Cup, his compatriots Fernando Navarrete Rodrigo and Gonzalo de Andrés Martin will share the same Mercedes-AMG GT3 run by Motorsport Team Spain ES.

Türkiye must be considered a GT Sprint front-runner with Ayhancan Guven as its representative. The İstanbul native has been a winner in various categories and previously led his homeland to victory at the 2018 FIA GT Nations Cup in Bahrain. Driving the familiar Porsche 911 GT3-R, his effort will be overseen by Team Türkiye.

Switzerland will launch a two-pronged GT assault. Dexter Müller and Yannick Mettler will compete for GT Cup glory, reprising the same line-up that enjoyed a successful International GT Open campaign. Mettler will also go for GT Sprint gold, with both efforts using a Mercedes-AMG run by SPS Automotive Performance.

Ukraine will tackle the GT Cup discipline with Yevgen Sokolovskiy and Ivan Peklin. The elder of the duo, Sokolovskiy has built up considerable experience in a number of series, particularly EuroNASCAR, while 21-year-old Peklin is an International GT Open race winner. They will share the wheel of an Aston Martin Vantage GT3 prepared by PROsport Racing.

The United Kingdom completes the GT contingent with Ian Loggie and Chris Froggatt. Driving a Mercedes-AMG run by Sky Tempesta Racing, the duo should be serious contenders at Circuit Paul Ricard. Loggie recently added the British GT title to his list of achievements, while Froggatt has amassed a number of Fanatec GT successes in the Pro-Am class.

GT Cup activity will begin on Friday with free practice and qualifying, culminating in the opening one-hour qualifying race at 18:00. A second qualifying race will follow on Saturday morning, establishing the grid for the medal-deciding one-hour contest at 14:15.

All of the GT Sprint action will take place on Sunday, with two 40-minute practice sessions followed by qualifying at 12:10. The 60-minute race – which represents the final track action of the 2022 FIA Motorsport Games – will get underway at 15:50, bringing the curtain down on the event's hotly-anticipated second edition.