An 18-car field will compete for Touring Car glory at the 2022 FIA Motorsport Games, setting up what is sure to be a closely contested battle to secure the gold medal.

One of the founding disciplines featured at the inaugural event in 2019, the tin-top category remains a crucial part of the programme for the 2022 edition, which is set to run in France from 26-30 October. Drivers will contest a qualifying race of 25 minutes + 1 lap and a main race of 30 minutes + 1 lap, the latter deciding who takes home the medals.

A quartet of different TCR-spec cars will make up the grid at Circuit Paul Ricard: Audi, with its popular R8 RS3 LMS model; Spanish marque Cupra and its León Competición; Honda, courtesy of its Civic Type R FK7; and Peugeot, which will fly the French flag on home soil with its successful 308 TCR.

Tin-top racing enjoys a rich history in Argentina, with the South American nation having produced several global success stories. At the FIA Motorsport Games, its hopes will rest with rising star Ignacio Montenegro, who at just 17, is already a winner in the country's highly competetive Super TC2000 championship. The youngster will take the wheel of a Honda prepared by ALM Motorsport.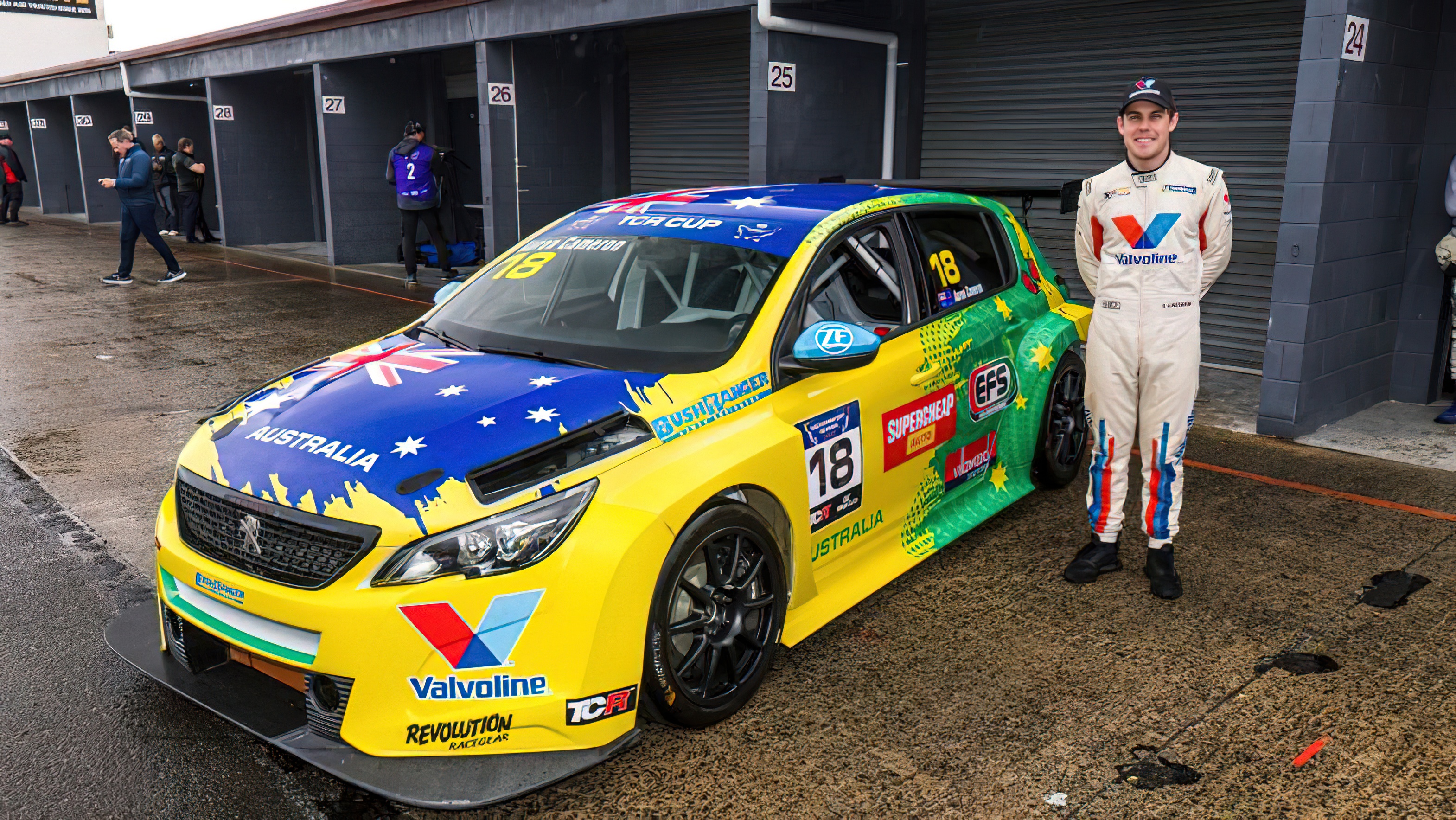 Australia will also trust an up-and-comer, with 22-year-old Aaron Cameron driving a Peugeot bearing his country's distinctive sporting colours. The Victoria native has plenty of domestic experience to call upon and has been a regular winner in TCR Australia.

As the 2019 silver medallist there is every reason to expect Belgian representative Gilles Magnus to challenge for gold. The 23-year-old is an established front-runner in the FIA World Touring Car Cup and this year added GT3 competition to his C.V. His Audi will be run by the accomplished Belgium squad Comtoyou Racing.

Brazil's representative will be Raphael Reis, whose competitive career has lasted more than two decades. A successful 2022 programme saw Reis contest TCR South America, where he finished third in the standings driving a Cupra. He will use the same machine at the FIA Motorsport Games, backed by the Volcano Motorsport squad.

Travis Hill will represent Canada at the wheel of an Audi from the Comtoyou Racing stable. The Ottawa native is the defending TCR Canada champion, while his C.V. also includes appearances in the highly competitive IMSA Michelin Pilot Challenge.

Host nation France looks to be a serious medal threat with the highly regarded Teddy Clairet fronting its Touring Car effort. Having secured back-to-back Championnat de France FFSA Tourisme titles, the 29-year-old will drive his familiar Peugeot as he chases glory on home soil.

Hong Kong China can also call upon a proven champion in Andy Yan. The 38-year-old has earned plenty of success on the Asian continent, including a trio of Chinese Touring Championship crowns and titles in TCR Asia and TCR China. Yan will get behind the wheel of a Honda with support from the crack KCMG squad.

Jack Young will represent Team Ireland as it bids for Touring Car gold. The 2019 Clio Cup UK champion has recently made a name for himself in TCR Europe and will drive a Honda from the ALM Motorsport stable at the FIA Motorsport Games.

Italy's representative is Giacomo Ghermandi. A late starter in the sport, Ghermandi has made fast progress to compete in the Italian and European TCR championships and will now step on to the world stage at the FIA Motorsport Games. He will get behind the controls of a Cupra run by the Lema Racing squad.

Team Latvia can count on one of only three returning drivers on the Touring Car grid, with Valters Zviedris once again taking the wheel of an Audi. Since the last edition the youngster has won a pair of Baltic Touring Car Championship class titles and will hope to put his added experience to good use at Circuit Paul Ricard.

One of the best-known tin-top drivers in the business, Tom Coronel returns for a second attempt with the Netherlands having finished fifth in 2019. While his career is now in its fourth decade, Coronel remains a potential medallist. He will drive an Audi prepared by Comtoyou Racing, the same combination that helped him to secure runner-up spot in this season's TCR Europe standings.

At the age of 21, Norwegian representative Didrik Esbjug is at the other end of his career. The youngster has spent 2022 contesting TCR Scandinavia, concluding his rookie campaign in 10th spot. The family Esbjug Motorsport & Engineering squad will run his Honda.

Spain will contest all 16 disciplines at this year's FIA Motorsport Games. Its Touring Car bid is led by Isidro Callejas, who sits atop the TCR Spain standings with a round left to run. Still just 18, he has already established a strong reputation at home and internationally, making Callejas one to watch in his Cupra.

Sweden has a proud history in touring car competition and will trust Andreas Bäckman to deliver gold at the FIA Motorsport Games. The 27-year-old takes over from younger sister Jessica, who guided Team Sweden to a sixth-place finish at the 2019 edition. He will drive an Audi prepared by Comtoyou Racing.

Switzerland's hopes rest on Gabriel Lusquiños. Holding dual Brazilian-Swiss nationality, the 28-year-old has contested this year's TCR South American championship, earning his maiden series podium with a runner-up finish at Autódromo de Buenos Aires. For the trip to France he will drive a Cupra overseen by Volcano Motorsport.

As part of a strong Team Ukraine delegation, Pavlo Chabanov will represent his homeland in Touring Car. A relative newcomer to the discipline, Chabanov has expressed his determination to showcase touring car competition to his fellow Ukrainians. He will do so in a Cupra run by the Volcano Motorsport squad.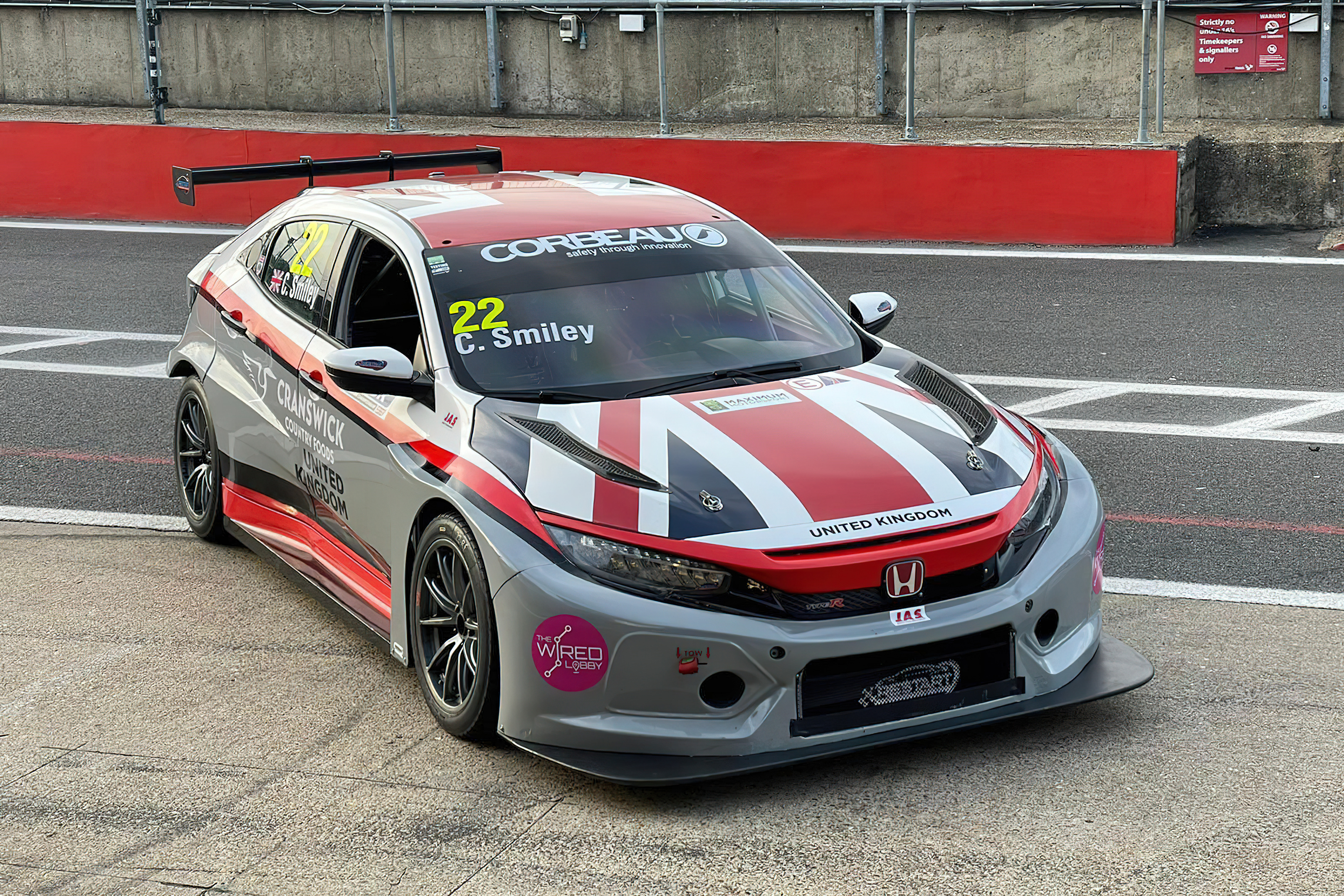 The United Kingdom is a hotbed of touring car racing and will be represented by Chris Smiley. A winner in the ultra-competitive BTCC arena, the Northern Irishman has secured this year's TCR UK title and will hope to carry this form into the FIA Motorsport Games. As has been the case throughout 2022, Smiley will be at the wheel of a Honda.

Finally, Team Venezuela will be represented by Sergio Lopez Bolotin, who has gained experience in TCR machinery by entering the German, Italian and French championships in recent seasons. For the FIA Motorsport Games, he will take the controls of an Audi run by Auto Club RC2 Valles.

Forming part of a greatly expanded sporting programme, Touring Car track action begins on Friday 28 October with a 30-minute free practice at 17:20 CEST. A second practice session runs at 12:20 on Saturday, followed by qualifying at 18:05. This will set the grid for Sunday's qualifying race, which kicks off at 09:40, followed by the medal-deciding finale at 14:30.