More than 70 of the world's upcoming kart racers and motor racing champions of the future will gather in the south of France this week, as the Karting Sprint and Karting Endurance disciplines join the bill for the second edition of the FIA Motorsport Games in Marseille.
The introduction of the Karting Sprint Junior and Senior, and Karting Endurance has attracted 47 nations to enter the competitions taking place at Circuit Paul Ricard, 26-30 October, with the aim of winning gold, silver and bronze medals in the south of France.
Part of the vastly increased range of 16 disciplines comprising the 2022 FIA Motorsport Games, the expansion of the entry-level discipline is helping kart racers aged over 11 years to showcase their talents in a global motorsport event.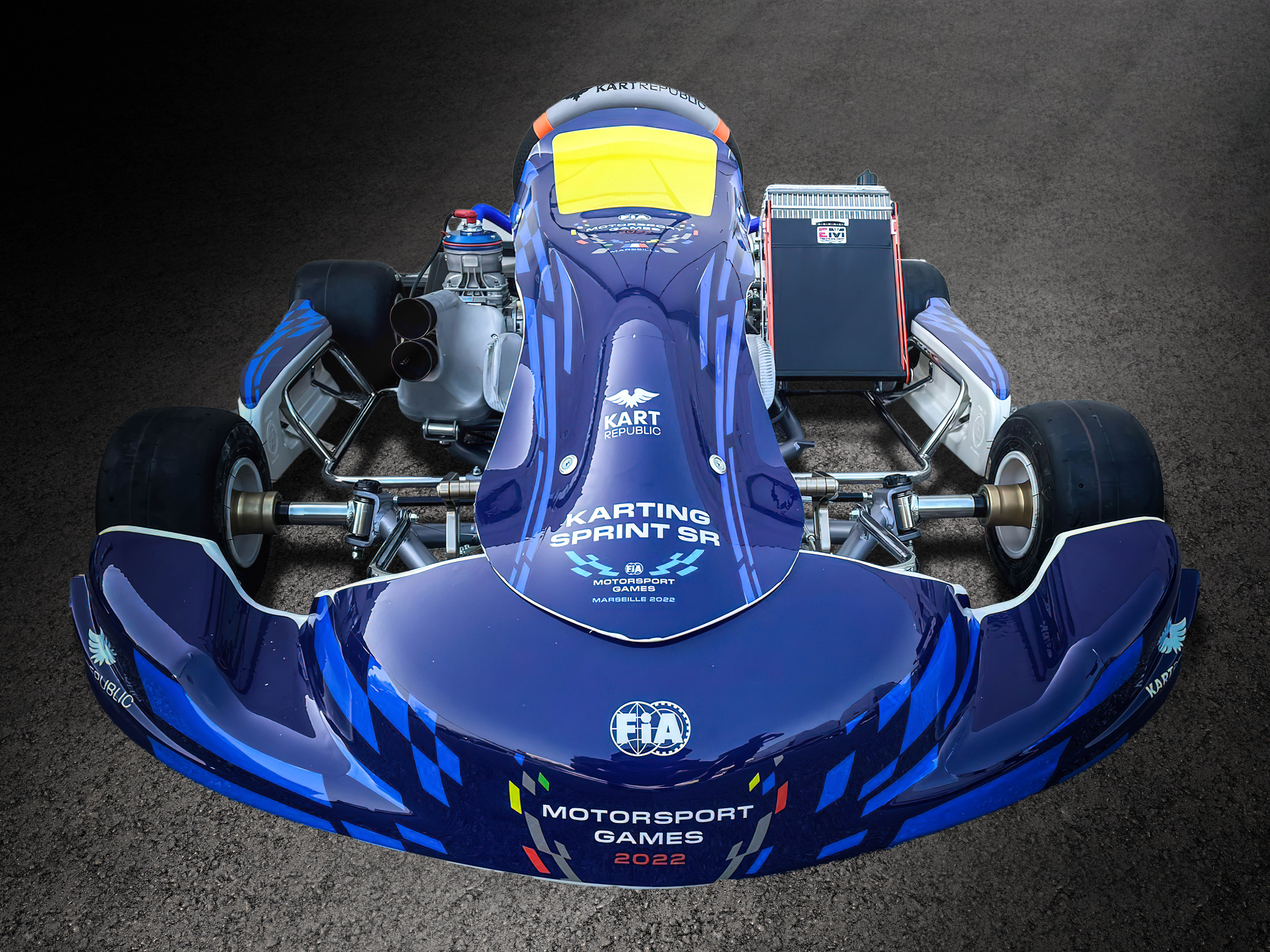 Karting Sprint Junior

Some of the world's top young kart racers join the FIA Motorsport Games for the first time thanks to the new Karting Sprint Junior discipline. Open to competitors aged 11-14 years, they will be counted amongst the youngest of near-on 500 drivers competing in Marseille.
Karting Sprint Junior's introduction to the FIA Motorsport Games has proved incredibly popular, with 31 aspiring champions of the future from around the globe gathering to compete for their home nation at Circuit Paul Ricard.
The confirmed entrants are: Germany, Malta, Portugal, Georgia, Peru, Belgium, Australia, Sweden, Brazil, Nigeria, Lithuania, Mexico, India, Ukraine, Türkiye, Mozambique, Estonia, Switzerland, Denmark, Spain, Finland, Slovakia, France, Uzbekistan, Israel, Czech Republic, Poland, South Africa, Slovenia, Indonesia, and Costa Rica.
The depth and breadth of the field will make this inaugural competition a close one to call, with multiple medal-winning contenders. Portugal's Rodrigo Seabra should be counted within that number. Aged 11, he's already ranked as the top rookie in the DKM German Kart championship and finished fourth in ADAC Kart Masters this year.
Belgium's Thibaut Ramaekers is another driver on flying form this season, with third in the IAME Euro Series and a win at Mariembourg already to his credit, while Spain's hopes lie on Aran Garcia López. A double IAME Euro Series podium finisher and fifth in the Zuera European Championship this year, Jules Caranta is another to watch closely as he flies the flag for France.
All will compete with the level playing field of identical machinery, with the IAME Reedster 3-engined Kart Republic KR2 for OK-Junior.
The Karting Sprint action begins with free practice and qualifying on Friday, October 28. Three 10km qualifying heats play out throughout Saturday and Sunday morning. The final 25-kilometre race will decide the Karting Sprint Junior medal winners at 12:30 pm.

Karting Sprint Senior

Karting Sprint Senior has proved equally popular for entries, attracting another full-capacity grid of drivers representing 31 nations.
The inaugural Sprint competition for drivers aged over 14 years will play out on the 964m Paul Ricard kart track between Austria, Germany, Nepal, Lithuania, Poland, Portugal, Chinese Taipei, Belgium, Australia, Hungary, Ukraine, Costa Rica, Sweden, India, Chile, Nigeria, Sri Lanka, Brazil, Panama, Spain, Estonia, Israel, Denmark, Barbados, Hong Kong China, Malta, Mozambique, Slovakia, Kuwait, Venezuela, and Indonesia.
The grid is a rich mix of established and upcoming karting stars all looking to showcase their skills and earn gold medal glory in France. Counted among the medal favourite has to be triple IAME Benelux champion, Elie Goldstein. A third generation racer, his grandfather François, is a five-time World Championship winner, while uncle David is a former Belgian champion.
Family heritage runs deep in this talented field, with Oscar Wurz, son of 24 Hours of Le Mans victor Alex Wurz, and whose brother Charlie also competes in France in KCMG Formula 4, racing for Belgium. Another favourite is 19-year-old Elkin Ariel representing Israel.
With the entire field racing the Kart Republic KR2 chassis with IAME Reedster 3 engine for OK-Senior, this race will be won on talent alone.
The Sprint Senior competition will feature three 15km qualifying heats throughout Saturday and Sunday morning, ahead of the 30km final race to decide the winning nation at 13:10.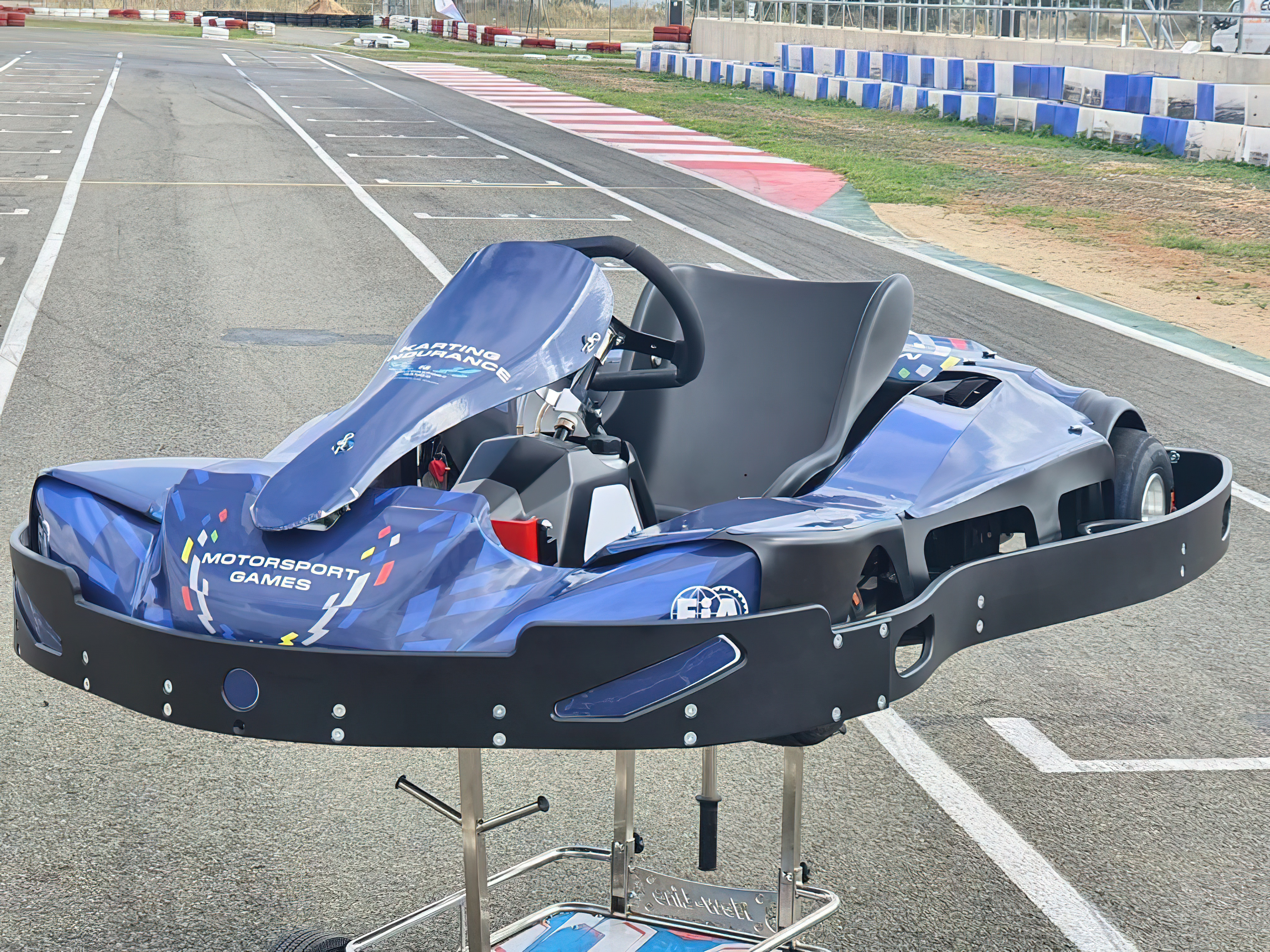 Karting Endurance

The new Karting Endurance competition will be between 16 nations in France, with each team comprising female and male drivers. They will be travelling from as far afield as Chinese Taipei, Hong Kong China, Peru, Georgia, Bahamas, Uzbekistan, United Arab Emirates, and Israel in the hope of taking home an FIA Motorsport Games gold medal.
Joining them for the four-hour battle staged at Circuit Paul Ricard will be teams from Malta, Poland, Portugal, Belgium, Spain, Slovakia, Czech Republic and the United Kingdom. Each will compete in identical Tillotson T4 machinery.
The broad entry criteria of Karting Endurance was established to help both proven and emerging talent to be showcased on the global stage. With such an exciting array of largely unknown competitors set to take to the grid, this medal fight is wide open and one to watch closely.
Official practice will commence on Friday, October 28, ahead of qualifying on Saturday morning. The four-hour medal race will take place at 11:30 on Saturday.